Name: Ren Kishimoto
Alias: Dragon of the Arts,Magical Dragon,
Gender: Male
Age: 30(Real age unknown)
Birthday: 100 or more years ago he doesn't say when his birthday is
Appearance: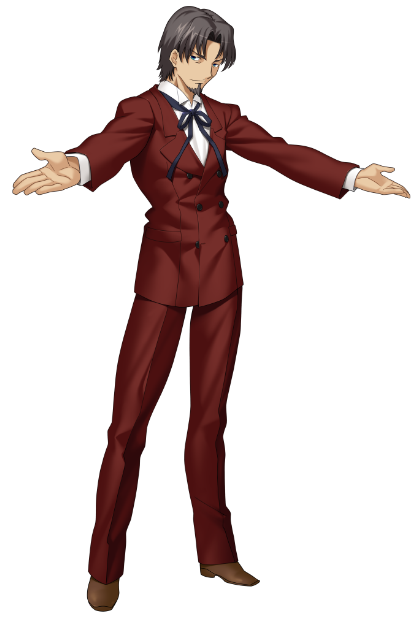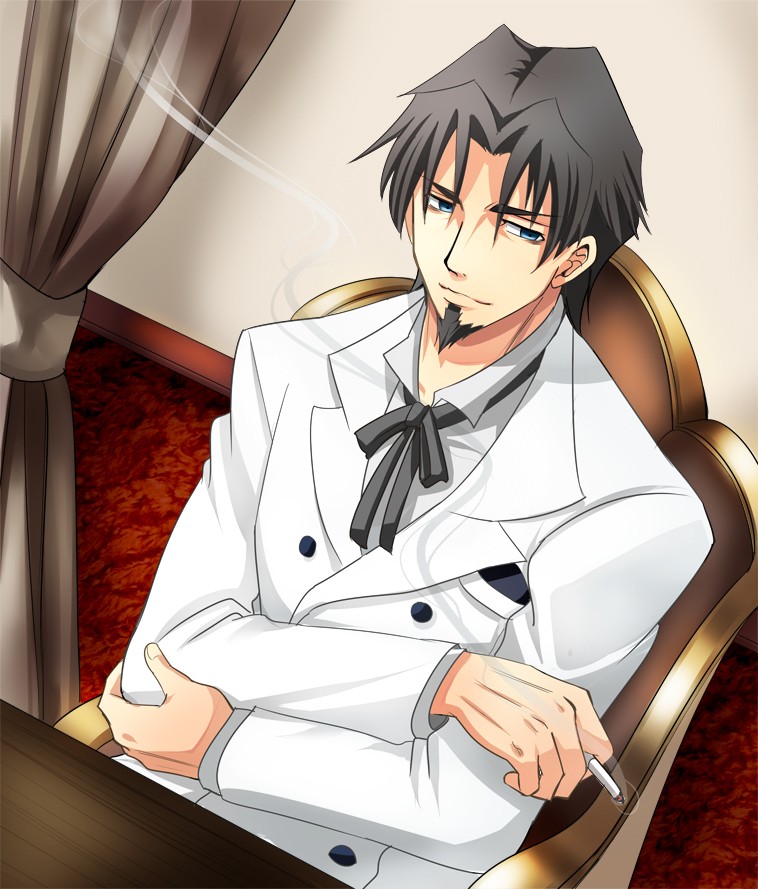 Height: 5,11
Weight: 150
Sexuality: Straight
Personality: Ren Kishimoto has this gentleman like appearance about him and he acts in a gentleman manner everything about him is gentleman like even the way he speaks as he often says thing like "How shall I kill you my dear?" or things like "You should never die cover in blood." Ren has a cold heart he helped Dohko kill most of their siblings just to increase his power and to grasp how much power they have. He seems to be interested in many things such as power or to be more specific in his own clan powers he will go as far as he needs to experiment on his family to find out how far their power goes.
Relationships:
Dohko
Respect- 100/100
Friendship - 100/100
Attraction - 0/100
Trust - 100/100
Status - Brother
Info - Since both Ren and Dohko are one of the first born Kishimoto they share a huge and great bond together so much so that Ren helped his brother killed most of their siblings without their family knowing
Goro
Respect- 100/100
Friendship - 100/100
Attraction - 0/100
Trust - 100/100
Status - Brother
Info - Goro and Ren are some of the first born Kishimoto and they have a strong bond together form for their lust for power
Kai
Respect- 100/100
Friendship - 100/100
Attraction - 0/100
Trust - 100/100
Status - Master and friend
Info - Ren is somewhat of Kai master he help him build up Demon Scar which most people don't know and he has taught Kai how to fight against his clan along with given him special powers he also treats Kai like he is his son
Gunha
Respect- 100100
Friendship - 100/100
Attraction - 0/100
Trust - 100/100
Status -Best Friend and student
Info - Ren taught Gunha how to bring back his brothers so that he could use them to increase the strength of Demon Scar and to get their power he also is a part of Guna group while he is teaching him magic
Likes:
Magic
Power
Fine Wine
Steak
Fine women
Magic items
Relaxing music
Kishimoto clan
Dislikes:
Annoying people
Putting getting in the way of his dinner
Strength: Ren is the first magic user of the Kishimoto family he has master over a thousand magic abilities in his years of being alive and he only uses a select few of his skills his large amount of magic power pass any guild master even the Demon Scar guild master, Ren has at first didn't have any fighting skills but over time he learn various different martial art skills and learn to use them to their full power but even though his skill in this nothing makes him even better if he is not fast and Ren being one of the oldest Kishimoto is very fast from learning magic and fighting abilities he learn how to move at a fast speed so his magic and his fighting abilities can increase ten times.
Weaknesses: Ren holds no skill for battling ninjas he could never use jutsus or any other ninja skill while he can fight them this doesn't mean that Ren knows many of the Kishimoto skills as he never learned how to be a ninja, he tends to over think things and never goes for the killing blow right away he is always holding to capture someone and take them back so you don't have to worry about Ren killing you and that is a problem
Extra information: Tell us something extra about your character. If you don't want to leave it
GUILD
Guild: Demon Scar
Guild Tattoo: He wears the tattoo on his right hand and the color is red
Rank: S
MAGIC AND ABILITIES
Name Magic: Magma-Make,Amaterasu Magic Seals.Eruption,Energy Sword.Dark Summon
Magic:
Magma-Make:Magma-Make Is a type of Caster Magic Which allows the user to make and produce Magma from their body. The attacks always start with the words "Magma Make" like all the other maker magics. The creator of this magic is Ren Kishimoto
Amaterasu Magic Seals: User of this magic performs many formulas around him. After finishing formula, magics engulfs an area in a massive spherical shockwave. Damage of magic increases with formula number.
Eruption:Eruption is an alternative format of Fire Magic, but rather than just expelling it out of their body, the caster takes it up a notch, superheating the flame to the point where it burns their surroundings. The full strength of Eruption can be drawn out only when used in conjunction with Earth magic. This occurs by melting the Earth with the flames and then using the Earth to hurl it at enemies.
Energy Sword:The user can create an energy sword from the hilt of the blade that can cut through anything but if they are not careful or if they lose concentration it can cut off their own limbs.
Dark Summon:This form of Darkness Magic allows the caster to create humanoid soldiers composed of darkness that can absorb others' magical energy.
Magic Seal: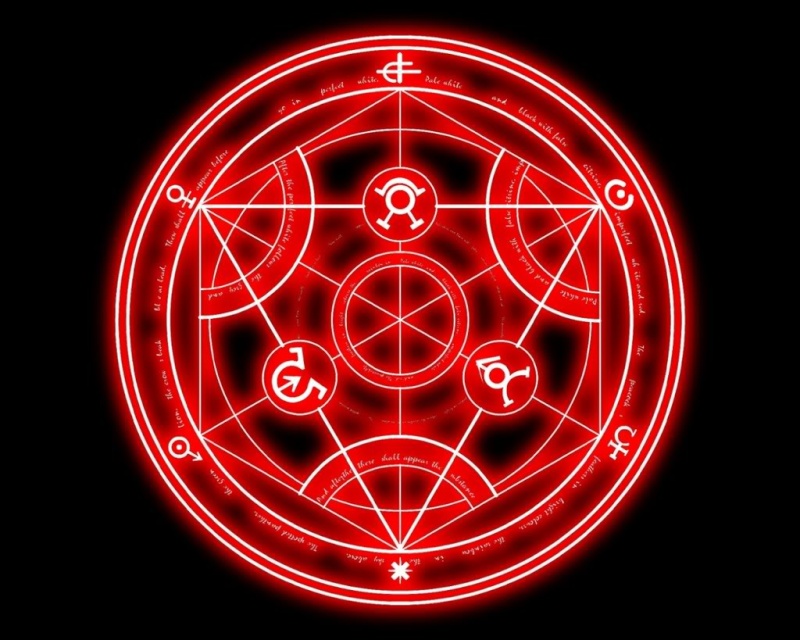 Strength: Nothing
Weaknesses: Nothing
BACKGROUND
History:Ren is one of the oldest Kishimoto being the second born he is born after Dohko and is the older brother of all the other members of the first generation. Ren growing up had no talent what so ever which made his father very sad. Ren sad at his skill that he couldn't do anything while his younger siblings kept showing up left town for about three weeks, during those three weeks Ren met a wizard an old one who taught him magic. Coming back home Ren came back with bags of books carried by these nasty men who looked like zombies they walk him into his room and disappeared. Spending day and night in his room Ren was learning magic it became so bad that he went for half a year without anybody seeing Ren finally he came with skills to show his family. Ren had learned dark arts he raising demons,shooting dark blast,making dark weapons,bringing things to life and more he became the first magic user of the Kishimoto family. Ren became close with his older brother Dohko and his younger brother Goro who saw that they had more skill than anyone in their family. Ren wanted to learn more about his clan but like any human being he didn't have enough time, Dohko knew this and had a plan of his own with Ren magic they had Hanzo and Kenji killed on different nights so nobody would put the pieces together and had Hondo killed for killing Kenji. Chaos ran in Yuki and that chaos allowed Ren to start working on a magic that would allow him to live for a long time with Dohko and Goro killing their mother and father and the death of Goro from the battle Ren cast his immortal spell using half of Yuki ninja's and his parent life. Years pass Ren went into hiding but when Dohko had kids he called Ren to train Rin in magic which he did for many years he was Ren magic teacher and they even looked alike which more people shock. Ren was in on Dohko and Dante plan but he himself didn't think it would fail just in case Ren put himself into a deep magic seal while protecting his body in a huge lake far away from anybody years pass Ren finally awoke to find the world change. He found out Dohko had lost and he found out his kids had beat him and the children of those kids now were in the world along with all these new skill. Ren travel the world keeping up with the news till he met Kai who he beat with ease before training him in even more magic and told him how they should kidnap one of Katsuya children which was suppose to be Muron but they got it wrong and picked up Shinya, Ren watch as Katsuya killed everyone proving his power from there he had to rethink his plans and went back to helping Demon Scar. Sometime later Ren became a full member of Demon Scar and began working with his student Gunha into making it into one of the more well known and demonic forces in the world which it has become. Ren also told Gunha to summon Hanzo,Kenji,Hondo and Ai as his guards at first then summon another list of power houses to include into their group.