Name:Mephistopheles Yoma
Saint Name:Yoma
God:Hades
Rank:Heavenly Leader Star
Personalty:Mephistopheles Yōma is ther perfet gentlemen and also a evil one at that he some what lazy at times.When a in a heated battle his personality becomes in enrages with power and literlty thinks battles are suppose to be MARVELOUS thinking in his world of living and fighting is Marvelous enven when he kills someone he thinks it Marvelous.
Appearance: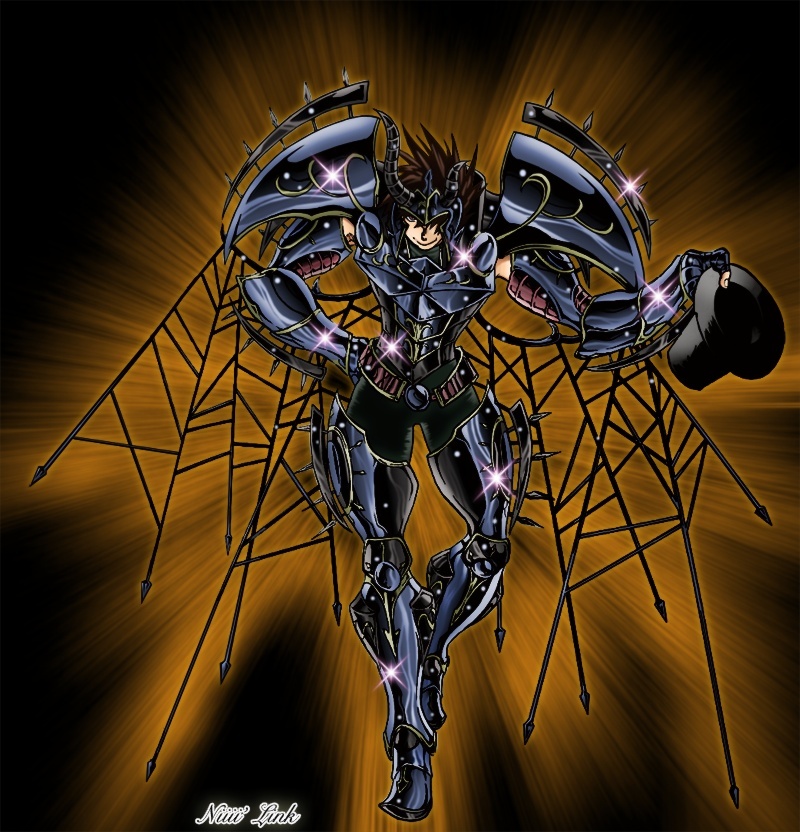 [/url][/img]
Saint History:Yōma is the father of the Pegasus Saint, who is known as the only man who has hurt Hades' body since the ages of myth .Youma was born in Japan, but traveled abroad feeling suffocated with the Xogunate's peace, as his evil star woke up inside him. One day, he saw a comet pass through the sky; it was the Pegaus spirit. He followed it through the sea, until he reached a foreign land (Germany), where the specters who had their evil star awoke reunited. He soon encountered the Heinstein Castle, and Partita, in which he found the Pegasus spirit.
Attacks:
Marvelous Room (マーベラスルーム, Māberasu Rūmu, the English "Marvelous Room"): Yohma with a simple hand gesture he creates a vortex of time and space, able to dissolve and disintegrate the enemy's body in quantum particles (minimum units of any physical entity).
Bio Rewind: Yohma materializes a clock on his opponent, representing its "time". Then, he turns it completely backwards, causing the foe to stinguish itself, returning to something before the fetus state.
Real Marvelous: Yohma's most powerfull attack, he uses it while in his "God mode" against Aspros. It creates a massive dark whirlpool against the enemy, which lacerates his body and causes great pain.
_________________